NPR-1A: A Look Back on Birth Control
In this live interview with Celeste Headlee on the nationally-syndicated radio show, NPR-1A, Littlejohn discusses the history of birth control, the legacy of eugenics, and gender inequality in birth control use.
KERA-Think: The Gender Politics of Contraception
Littlejohn discusses Just Get on the Pill in this live interview with Krys Boyd for North Texas' NPR and PBS station. She talks specifically about the hidden ways that society legitimizes inequality and the harms of a gendered approach to pregnancy prevention.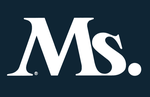 For more on Dr. Littlejohn's work, check out this review in the Times Literary Supplement. Littlejohn has also appeared on Tell Me Everything with John Fugelsang on SiriusXM, The Electorette Podcast, and Two Broads Talking Politics, among other radio shows and podcasts. For more on her public writing, you can find her on Medium.